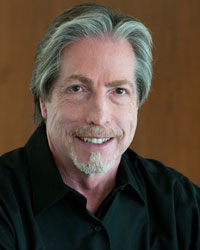 Who is P.G. Kassel?
I am a former film and television writer-director turned novelist. For as long as I can remember I have loved good stories and story telling. Suspense-thrillers, the supernatural and horror, romantic comedy, science fiction, westerns – I'm not one to be fenced in by a genre label – I just enjoy telling a good story.
While attending film school at USC my focus was on directing. At the time a new director was more likely to get the opportunity to direct a feature film if they had written the screenplay. So, I began writing screenplays and teleplays, and I wrote a shelf-full of them.
I've always loved books and reading so it was only a matter of time before my enjoyment of writing screenplays began to transform into a desire to write a novel. The end result was Black Shadow Moon, a dark thriller. I am currently writing the sequel to Black Shadow Moon and have four other novels in various stages of development.
As far as my personal reading taste goes, I guess it makes sense that I enjoy reading the same kind of stories I enjoy writing. Beyond fiction I enjoy biographies and history. Among my favorite authors are Ken Follett, Stephen King, Thomas Harris, James Patterson (his earlier works), David Baldacci, F. Scott Fitzgerald, James Michener, and Larry McMurtry.
A native Californian, I am based in Los Angeles where I spent over 30 years working in the entertainment industry. It rarely seemed like work, though, because I enjoyed it so much. My other interests include songwriting, playing and recording music, still photography, and shooting cowboy firearms.
I am married to an amazing and beautiful woman who puts up with all my artistic moodiness. We enjoy fine dining, traveling together, and making each other laugh (often when we don't even intend to).
I appreciate your taking an interest in my work and in me. If you would like to connect with any questions, contact me here.